MST CMX 1/10 252mm RTR Crawler car kit (2.4G) TOYOTA LC40
Ref: MST531503
CMX is a high performance crawler with efficient AWD sytem. It has the max steering angle and wheel height difference for retaining the best handling to cope with any rough terrain. The suspension system comes with hydraulic dampers and four link suspension structure. It shows excellent exploring tro harsh pavement. The design to gravity of clamped battery makes it having the great climb ability. The CMX is a first choice model to enjoy the RC driving.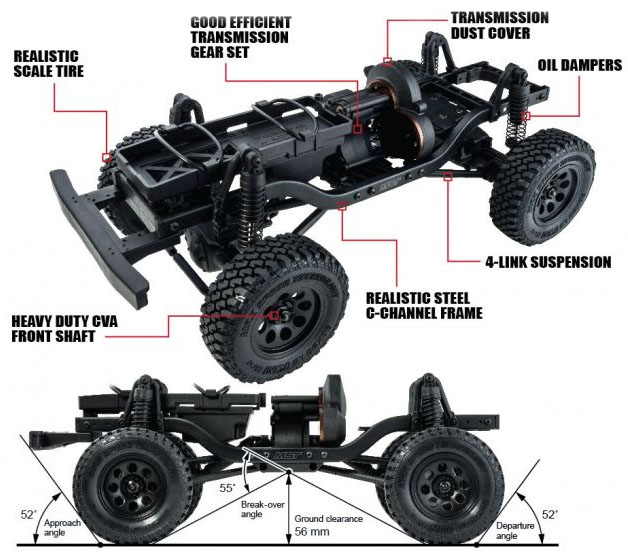 Heavy duty CVA front shaft
Good efficient transmission gear set
Transmission dust cover
Realistic Steel C-Channel frame
Oil dampers
4-Link suspension
Great Steering angle (40°)
Realistic scale tire
The attached MST XB40 water resistant ESC and the standard M45-26T motor makes perfect balance between low-speed accelerator linear and speed. Attaching the extra MST designed water resistant receiver case and waterproof steering servo let car being able to drive on muddy road or wetland. Matching with the moderate hardness realistic all-terrain tires makes car having sufficient grip to any terrain.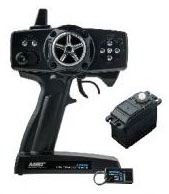 Specificaties
Wheelbase : 252 mm
Width : 195 mm
Gear Ratio : 1/19 ~ 1/42.6
Tire width/diameter : 30 x 90 mm
Transmission : 4WD
Front and rear solid axles